WOW! Talk about hitting the jackpot! We are so excited to welcome Coach Paul and Mai to the kids sports family! From Texas, these guys are super excited and serious about building a big Kids Sports Business.
WHAT COACH PAUL SAID WHEN WE ASKED: Why did you decide to become a kids sports business owner? What are you most excited about with your new business?

First and foremost, I am a competitive athlete at heart. I grew up playing sports and was all high school athlete of the year 2 of my four years and played every sport. Sports is in my blood. Unfortunately, I was diagnosed with a fatal heart disease in college and had to quit all sports or risk dying on the field doing what I loved. I turned my competitive nature to business and built an empire becoming a millionaire by 25 and never looked back. That said, I have 4 kids now, and want to slow down and enjoy life, leave a legacy for them, and do something I love. I remember EVERY one of my coaches growing up, and I want to be able to touch kids lives at this young age to catch the passion of sports and what it can do for your life. I am excited about coaching these kids with my wife and watching the smiles on their faces!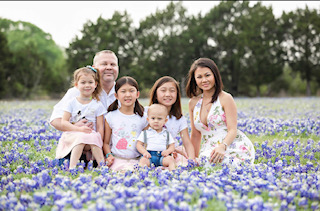 A LITTLE MORE ABOUT COACH PAUL:
I have build my own businesses for 20 plus years now, most in the electronic payments space. Since age 20, I started building multi-billion dollar portfolios for acquiring banks in the US market. By 29, I had built a 7 billion dollar portfolio. We took that company public in 2006. I had personally hired and trained that entire sales organization to over 1600 sales reps, being named top sales organization by Selling Power Magazine 5 years running. Since then, I have been hired by banks and processors to build out their sales channels, sales partners, and resellers, building many more multi-billion portfolios over the years. That brings us to 2019 when I decided to walk from the industry and look for a new start. Something I could build for my family and enjoy with my family. I am blessed to have found this opportunity and Coach Greg! I also plan to use revenue to give back to the communities we serve.
Coach from all of us here at the kids sports team we welcome you and look forward to seeing you at Training THIS WEEK IN Atlanta!
#kidssportsbusiness #tennistime #golftime # coachgreg #afterschoolprogram # afterschoolclub